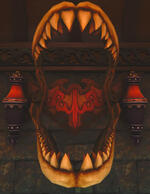 Calamity's End
Here at Calamity's End, we have an enormous stock of food and drink so you can get wasted and eat your life away! We pride ourselves on "honest" service- though we appreciate your business, expect to be treated like family... the kind you steer away from during holidays! Come down to PLOT 13 IN THE 19TH WARD IN SHIROGANE on Balmung!
What We Do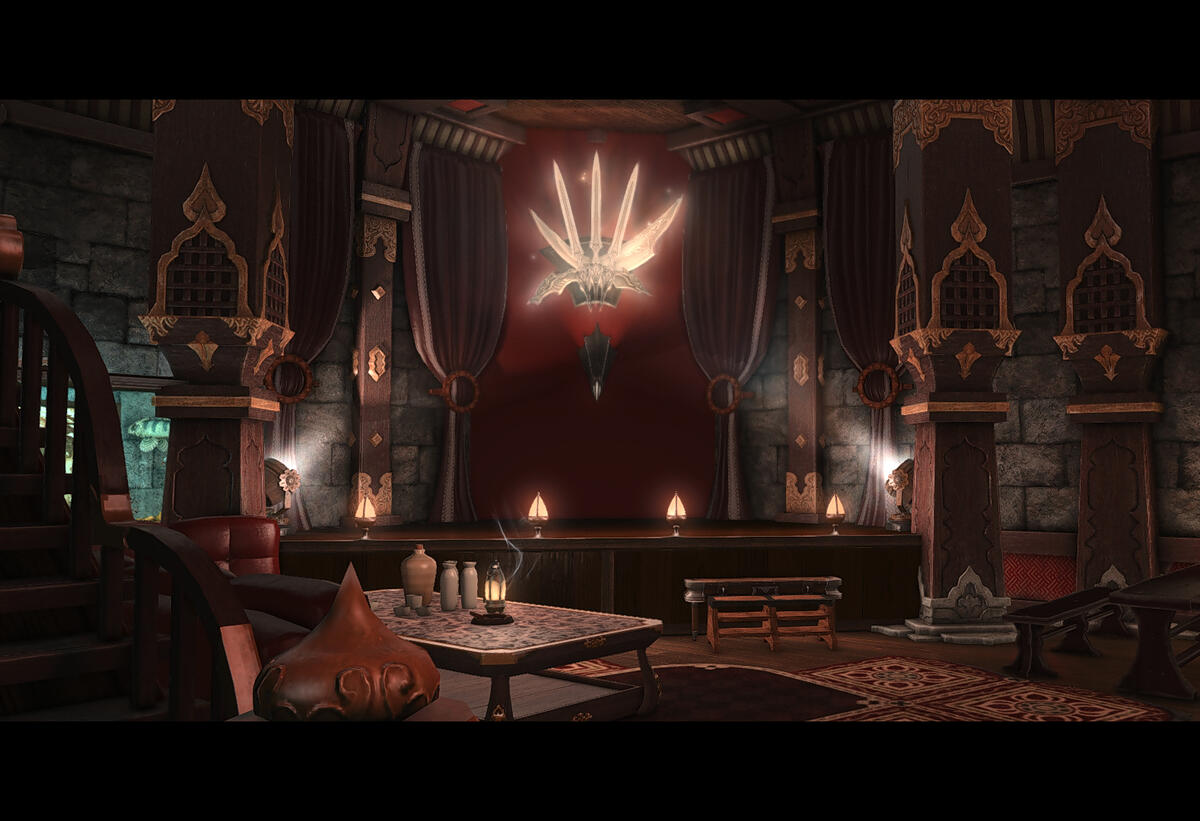 Here at Calamity's End, we offer an engaging and personal take on the dive bar experience. From a wide selection of food and drink to nightly performances in house, you will feel right at home under the Shirogani starlight... as the nearby saltwater scent offers an atmospheric touch.
We also offer more specialized services, for your non bar related needs. Just order an Umbral Ale today!
The Crew of the Calamity's End
Many of our people bring their own flare and individuality to the team. Brought together by the visions of a beloved Captain, we strive to offer a unique experience that will hopefully bring you back to Calamity's End again and again!
| Name | Role |
| --- | --- |
| Sevian Ryker | Owner |
| Xander Valerian | Assistant Manager |
| Kovu'a Rhydal | Assistant Manager |
| Relentless Grog | Head Bartender |
| Neaffar Akagane | Head Waiter |
| Solvarr Voss | Head of Security |
| Garren Lorrell | Bartender |
| Jasper Allerion | Bartender |
| Gregor Lorrell | Performer |
| K'elric Tia | Performer |
| Kyrie Valeya | Performer |
| Shaelyn Valinae | Performer |
| Cadence Allerion | Performer |
| Loralei Valshyr | Performer |
| Roland Deshaine | Bouncer |
| Ren Akagane | Bouncer |
| Ravii Tymir | Bouncer |
| Kenwald Forgryth | Bouncer |
| Abrianna Starke | Waitress |
| Erin Abbey | Waitress |
| E'zri Zeki | Waitress |
| Cyllen Delandi | Waiter |
| C'tami | Book Keeper |
Contact Us
As always, feel free to stop by Calamity's End during working hours! Or even visit us outside of hours! ((We are always willing and looking forward to having guests and getting to know people in character and out of character! Come on down to 19th Ward, Plot 13 in Shirogane. Please feel free to join our Discord as a guest using the link down below!))